LOCATION
Troncones village is truly a step into Olde Mexico,
with numerous family restaurants along the beach, a
health and yoga facility 200 yards down the beach,
overlooking the breaking surf. The Troncones beach
area offers some of the most desirable surfing in
Mexico, including Troncones Point, La Saladita, the
Ranch, and Boca, all very near the village. Troncones
beach was a Sports Illustrated swimsuit edition site in
2005, and with over 300 days annually of sunshine,
the perfect spot for you and your guests and family.
Local surf shops can arrange equipment, schedule
lessons, and make reservations for tours or zip line
adventures through the tropical jungle. The local
Vacqueros are available for a sunset horse back ride
along the surf, and Troncones offers outstanding
Pacific coast fishing, including assistance from local
guides.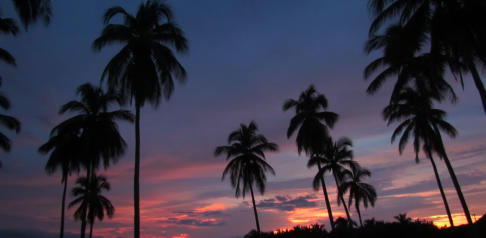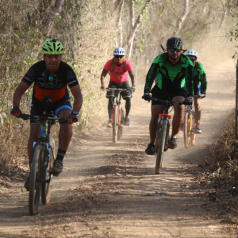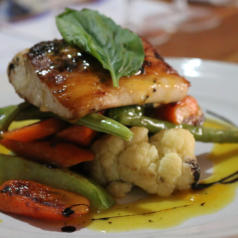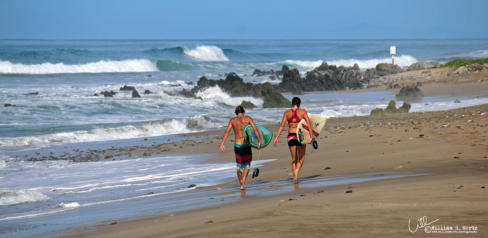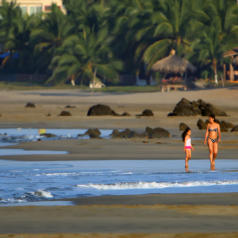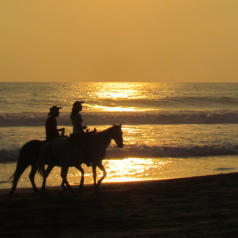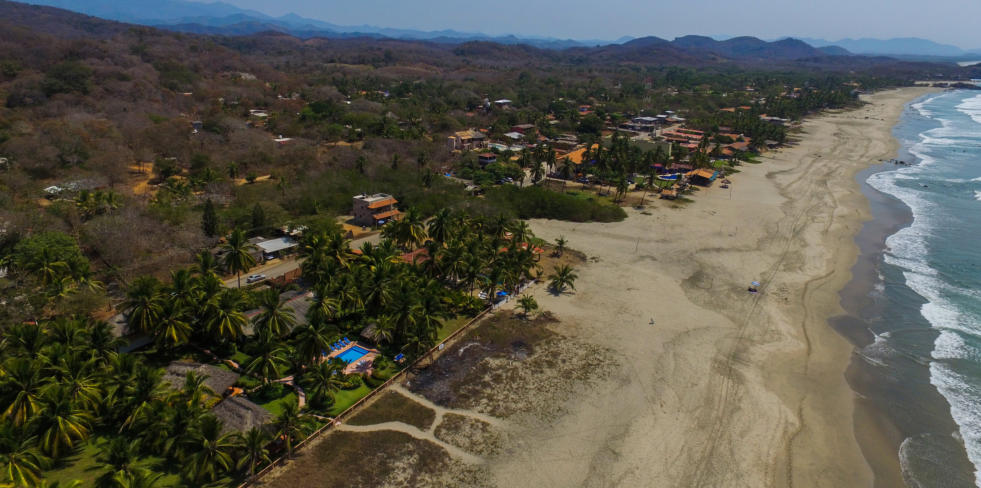 Casa Escondida is literally just steps
away from the center of Troncones
where you will find plenty of
restaurants, shopping, grocery stores
and more.
We are located right on the main
beach with surfing, boogie boarding
and beach combing, horseback riding
and 3 kilometers of golden sand at
your front door.
Even though we are close to
everything, our huge 2.5 acre property
and gardens provide all the privacy
you'll need to feel relaxed and secure.
RATES
Low Season: May 1st through October 31st
2 Bedroom Apartment
Casita
2 Bedroom House
Entire Property
Daily
$50 USD
$60 USD
$150 USD
$300 USD
Weekly
$350 USD
$420 USD
$1,050 USD
$2,100 USD
Monthly
$1,500 USD
$1,800 USD
$4,500 USD
$9,000 USD
High Season: November 1st through April 30th
2 Bedroom Apartment
Casita
2 Bedroom House
Entire Property
Daily
$60 USD
$100 USD
$250 USD
$470 USD
Weekly
$420 USD
$700 USD
$2,750 USD
$3,290 USD
Monthly
$1,800 USD
$2,100 USD
$7,500 USD
$14,100 USD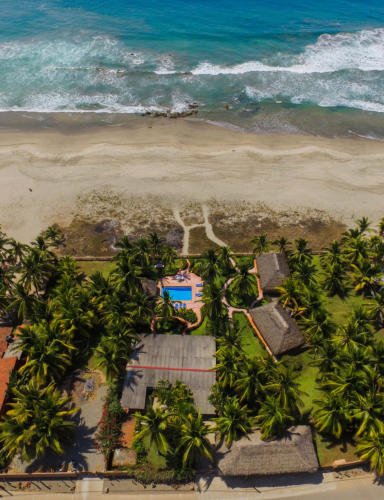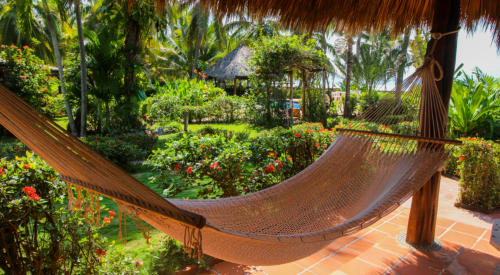 AMAZING
What an amazing time we had at Casa Escondida. The kids enjoyed
riding horses, riding bikes, swimming, and the adults enjoyed the
massages on the beach and relaxing by the pool. A terrific place to
visit, beach was great and the people in town are friendly. We
came back home wanting to go back.
Diana M.
Perfect and Wonderful!!!
We took our parents and extended family to Troncones for their
50th wedding anniversary (11 people). We rented the entire
facility of Casa Escondida and couldnt be happier with our choice
to do so.
Benjamin E.
The perfect beach hideaway
My husband & I loved the location and setting here. We felt that it
was the best place to stay in all of Troncones and enjoyed the
convenience of being within walking distance of a couple stores
and several restaurants if you didn't choose to cook at home.
Overall, we totally loved Casa Escondida…
brenda s.
Love!
Beautiful property with everything to make your family gathering
a success. Spacious, clean, airy, comfortable accommodations
lended to lots of interaction with multiple options. Whether sitting
poolside, swimming at your beach…
Theresa N
2 weeks stay
Great location right on the beach. On the main street in town.
Small quiet village 30 miles from Ixtapa. A;lot to see just in the
immediate area. Daily walks on the beaches. Great food available.
The casitas had king size comfortable beds…
jmschruth
The Perfect Beach Hideaway
Casa Escondida is my idea of the perfect blend of peace, quiet and
amazing ocean views. My wife and I stayed at Casa Escondida for 6
nights, a stones throw from the melody of non stop ocean sounds
and wonderful breezes.
Balidude
Phones:
phone: US 303 250 1439


Casa Escondida & William Mertz Photography & Design
Owner's Cancellation Policy
A 50% Deposit is required at the time the reservation is made, the other 50% is to
be paid 60 days before arrival.
Cancellation 180 days or more prior to arrival is 100% refunded, minus $75 cancellation fee. 120 - 179 days
prior to arrival is 50% refunded, minus 10% cancellation fee. Cancellation less 120 days is non-refundable.