Troncones, Mexico
A Beautiful Oceanfront Villa
Tranquil-Convenient-Comfortable-Family Friendly
Looking for something unique at a budget price? Something
other than the high rise resort condo or villa stuffed between
rows of others? Maybe a little off the beaten path? How about a
private, beachfront villa compound, consisting of 4 individual
tropical living units, situated on 2.5 acres of manicured gardens,
just steps away from over 300 feet of your own personal beach?
Casa Escondida is located a short 20 mile drive up the coastal
highway, north of Ixtapa, in the village of Troncones, and is a
tropical oasis of tranquility, Olde Mexico charm, and striking
beauty. Our landscaped gardens surround 4 separate units, all
leading to our private pool, where you are literally steps from
the beach. If you are a group of 2 or 20, desire to rent the entire
property or any portion, you will find our home away from your
home a truly unique experience.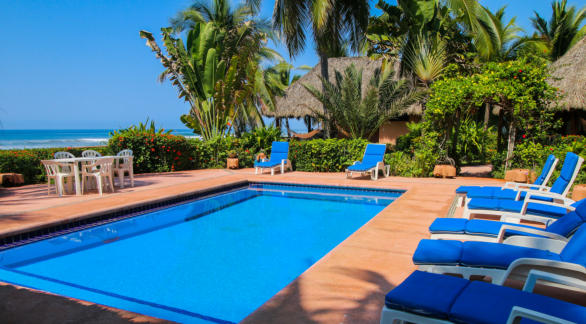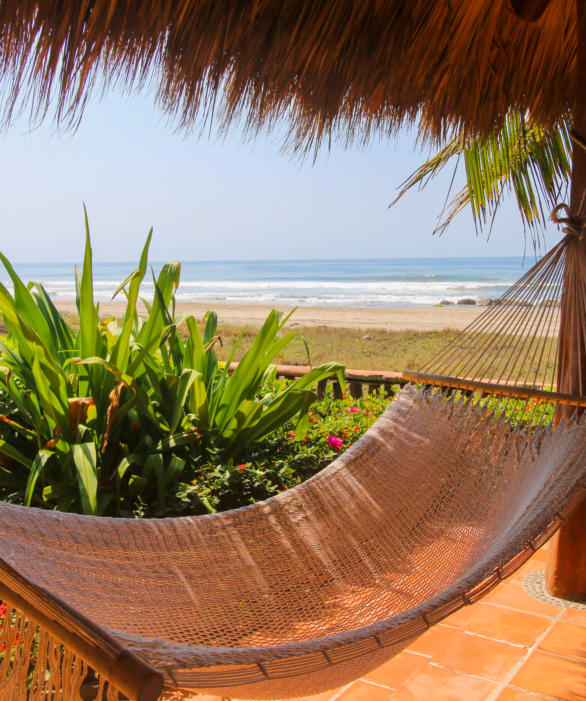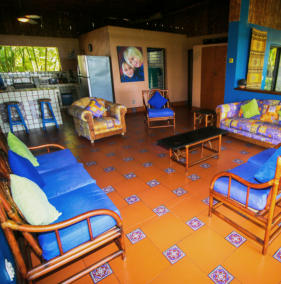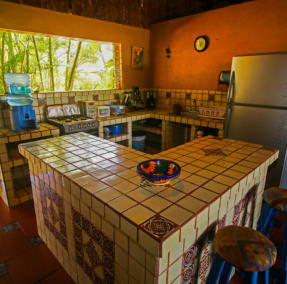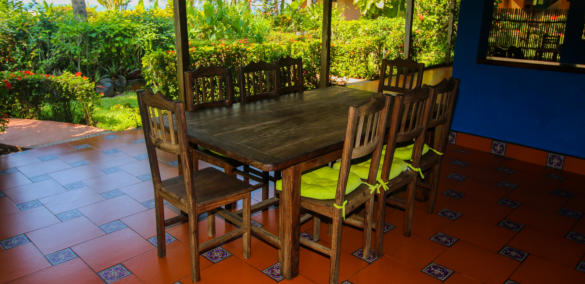 Each of the 2 bedrooms in the
house has a king and full size
bed, full private bath, closet,
and ceiling fans. The House
has a full kitchen and large
open air space for dining
(table for 10), as well as a
living room area with reading
nooks and ample space for
visiting and relaxing.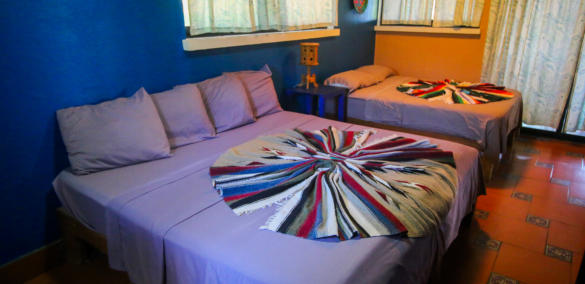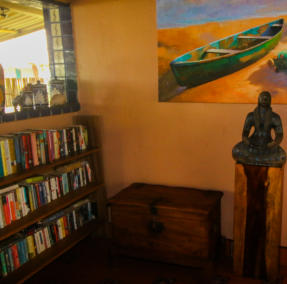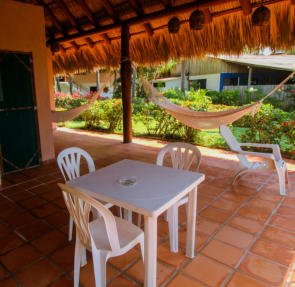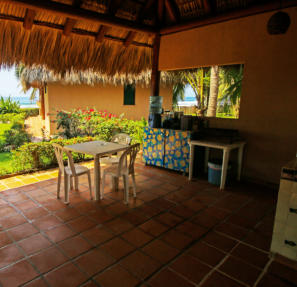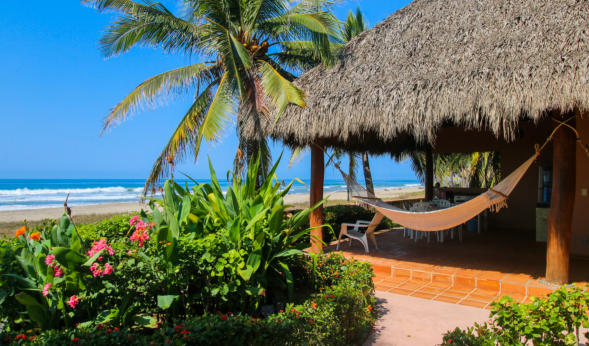 Our two free standing casitas
offer king size beds, full
private baths, large closets,
and open air kitchenettes.
Each has a large patio for
dining and lounging as well as
hammocks for afternoon naps.
Both have ocean views.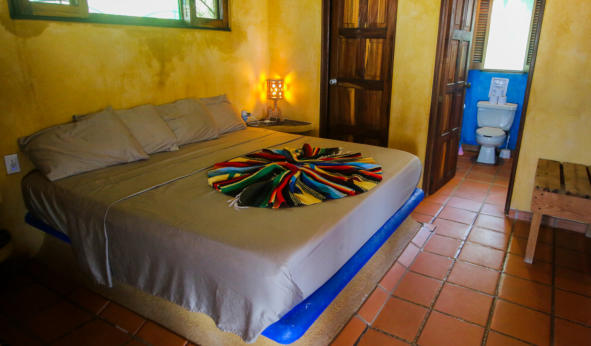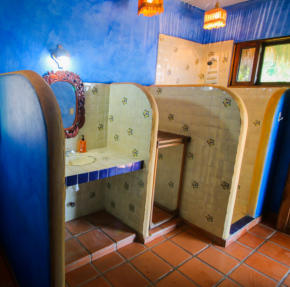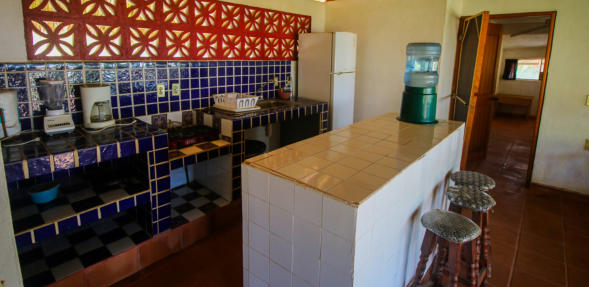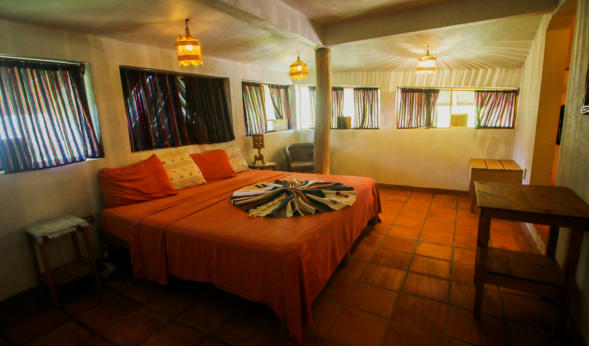 Our 2 bedroom apartment offers a king bed in each, full
private bath, and kitchen. The apartment sits atop a
raised foundation, surrounded by towering palms,
providing a tree house feel. Each unit has ceiling fans,
and since each unit also has its own bathroom and
shower facilities, there is no hardship/inconvenience
presented if you choose not to occupy the entire
property.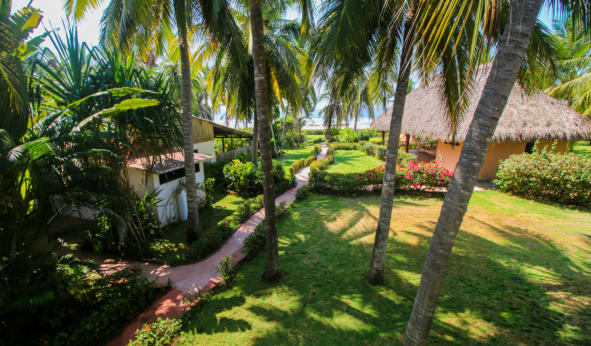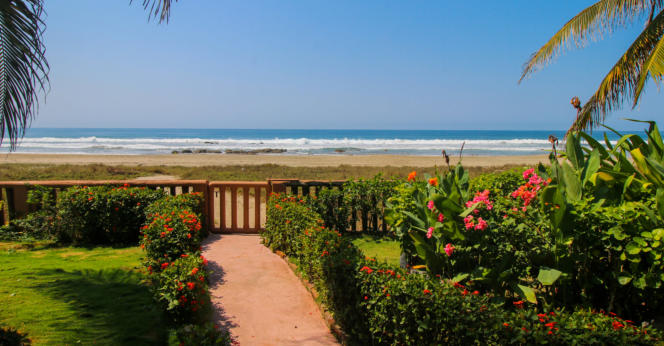 Our 'Hidden House' is staffed during the week
days by a husband and wife team who are
lifetime residents of troncones. They tend to
the gardens, pool, provide light housekeeping,
bi-weekly linen changes, and maintenance.
Traditional, local meals can be arranged on an
individual basis through our property manager,
a U.S. citizen living in Troncones.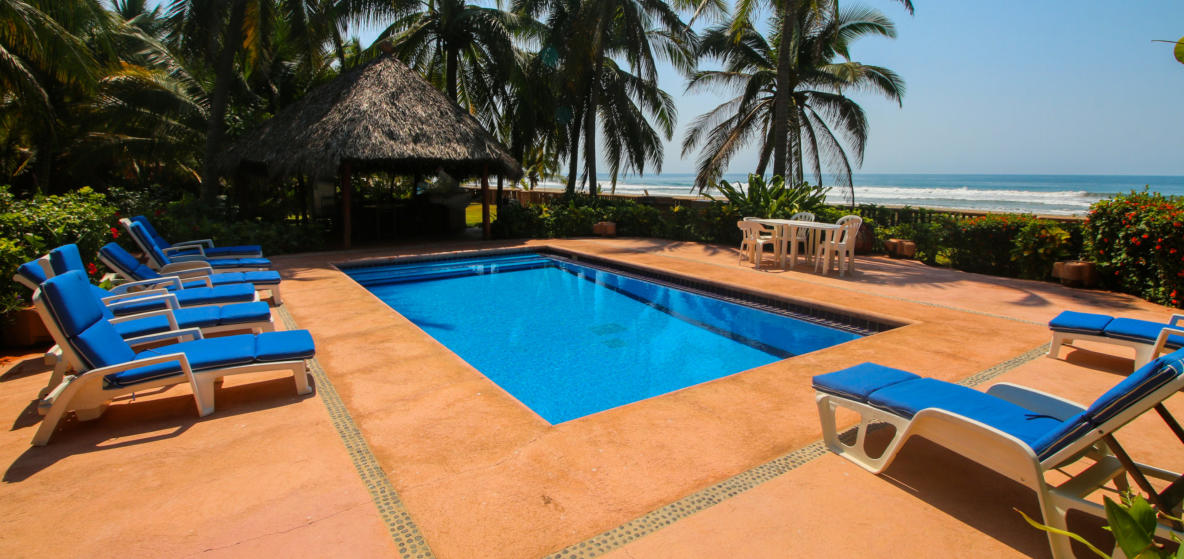 OR.... maybe you simply want to sit under a palm tree sipping a tropical concoction of your choice and read. The sights, sounds, and scents of the sea, meshed
with the rays of the sun and the roar of the surf, will calm even the most ambitious traveler. Come down to Casa Escondida and enjoy the vacation of a
lifetime. You'll be glad you did, and will immediately begin planning for a return trip!
Phones:
phone: US 303 250 1439


Casa Escondida & William Mertz Photography & Design